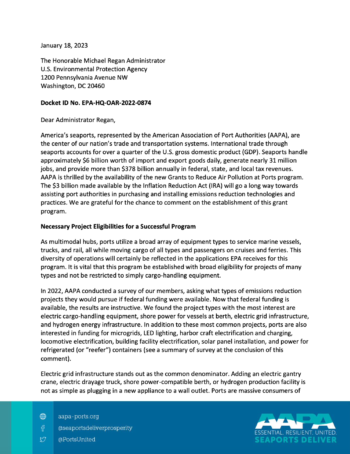 AAPA Comment on $3 Billion EPA Port Grant Program
AAPA submitted a comment to the EPA advising the Agency on how it should design a new $3 billion grant program to reduce air pollution at ports. The program was funded by the Inflation Reduction Act, passed by Congress in August 2022, and will serve as a landmark source of funds to support ports' emission reduction goals.
AAPA encouraged EPA to provide broad project type eligibilities, flexibility on timelines and public-private partnerships, and the ability to source zero-emission equipment from allies abroad.
Read the full comment here: AAPA Grants to Reduce Air Pollution at Ports Comments Final