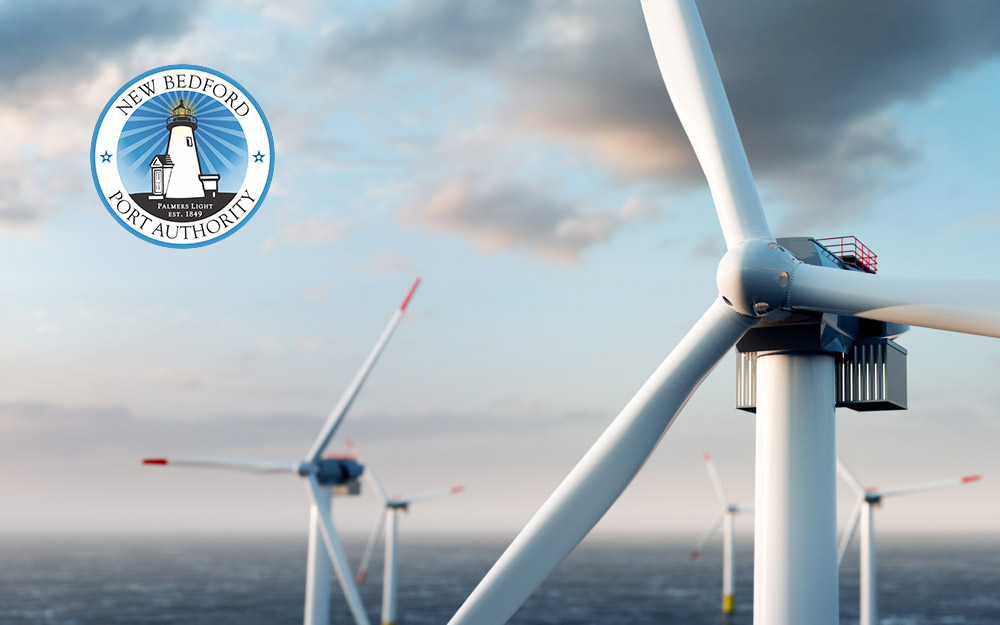 Lighting the Way in the 21st Century
Port of New Bedford Playing Leading Role in Offshore Wind Development
By: John Regan
With over 350 years of maritime history, it is no surprise that today New Bedford, Massachusetts, is one of the most important ports on the East Coast, if not the Country.  From its whaling days to its current position as the nation's number one fishing port in terms of value of catch, to its future as a major hub for industrial scale offshore wind, the Port of New Bedford has been and always will be a full-service working port.
The Port serves as the region's greatest natural resource and most critical asset to stimulate investment, attract new industry, create jobs, and develop a healthy economy.  Over 6,800 people are employed by businesses in New Bedford's commercial port.  New Bedford is the most profitable fishing port in the nation generating direct business revenues of $3.8 billion and a total economic impact of $11.1 billion, representing 2% of the states GDP.
The U.S. Department of Transportation is investing in the infrastructure required to deploy 30 gigawatts of offshore wind power in the United States by 2030. Nearly half of this power will be generated from the wind energy lease areas offshore Massachusetts and Rhode Island. In order to meet this aggressive clean energy target, we will need full-service ports willing and able to accept this new industry and adapt and upgrade infrastructure necessary for development and operations and maintenance of offshore wind facilities. The Port of New Bedford, under the leadership of Mayor Jon Mitchell and with the support of the Commonwealth of Massachusetts, has been preparing for this opportunity for the better part of ten years. The Port of New Bedford is the staging area for the 1st in the nation utility scale offshore wind project (Vineyard Wind I) and, through the combination of public and private investment, is quickly becoming the premier location for marshalling, assembly, construction, installation, operation, and maintenance of offshore wind facilities. Furthermore, the Port of New Bedford champions both offshore wind and commercial fishing and is working toward a future in which both industries thrive and help the regional economy to flourish.
The Port of New Bedford is currently undertaking a more than $200 million commercial makeover: deepening channels and berths as well as repairing and enlarging maritime terminals and wharves to accommodate the needs of the fishing, shipping and emerging offshore wind industries.  With excellent road, vessel, and rail connections to New England, the nation and the world, New Bedford is poised to become a leading intermodal port into the 21st century and beyond.
In the 19th century, New Bedford gained worldwide reputation as the greatest whaling port and the richest city per capita in the world; it provided the resources necessary to help advance the industrial revolution.  Today, this same port is poised to continue to light the way in the 21st century as the new offshore wind industry revolution takes shape.