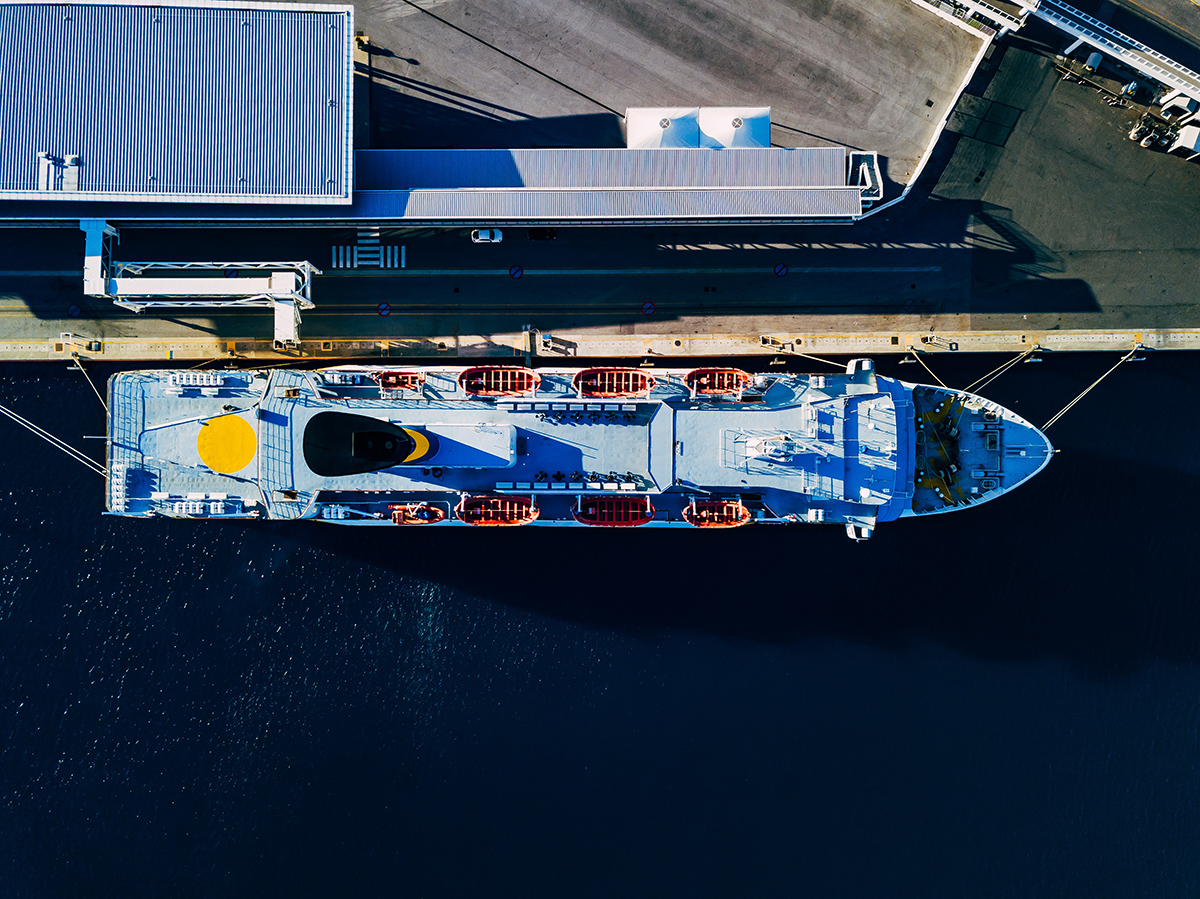 Resiliency Is Key to Protecting Seaports
By: National Stormwater Trust & Florida Ports Council
Sunshine, beaches and low taxes often attract new residents and visitors to Florida, but this southern, peninsular state also receives some of the nation's most extreme weather events. From heat to raging hurricanes like Hurricane Ian, extreme weather events are a threat that stretches from Florida's sandy white beaches to the global supply chain.
Understanding that seaports are the gateway for America's economy, many Florida seaports have seized upon opportunities to further strengthen their resiliency against extreme weather events – and they're doing so while ensuring that nearly 100 percent of their available land can continue to be used to meet the unprecedented expansion of containerized cargo calling on these ports.
Port Tampa Bay, JAXPORT, SeaPort Manatee, and Port Canaveral, all members of the Florida Ports Council, have teamed up with the National Stormwater Trust® (NST) to utilize Smart Pond stormwater technology to improve water quality and flood protection.
Here's how it works–a Smart Pond is connected to live weather forecast data and uses that information to control valves to lower its water level before a storm arrives. While the sun is still shining, it can drain itself to increase its flood storage capacity. A Smart Pond is also in constant communication with professional stormwater managers at NST and can even be remotely controlled. These innovations result in dramatic improvements to water quality treatment and flood protection performance.
Florida seaports' investments are already paying off.
For example, just before the powerful Category 4 Hurricane Ian made landfall in September and began passing over the central part of Florida, the Port Tampa Bay Smart Pond was automatically and remotely drained to maximize its flood storage capacity. Unlike the other stormwater ponds in the region, when the rainfall began, this pond was nearly empty–and hurricane ready. As a result, the NST Smart Pond captured and treated all of the storm-generated runoff prior to discharge into Tampa Bay. Plus, it prevented neighboring homes and businesses from flooding – a common occurrence prior to the Smart Pond being installed. The pond went on to perform flawlessly during and after the storm.
Similar NST Smart Ponds have already been installed near Tampa International Airport and will soon be in place at JAXPORT and Port Canaveral. Because Florida's seaports are on the front lines of extreme weather impacts that threaten our global supply chain, NST and Florida Ports Council are pleased to support the AAPA POWERS Program.
By investing in seaports, we can help ensure more ports can access this technology and thus ensure the global supply chain does not experience life threatening interruptions.
# # #
ABOUT NATIONAL STORMWATER TRUST®:
Providing public and private organizations with unparalleled stormwater infrastructure solutions and improving water quality for the communities we serve. Visit us at www.NationalStormwater.com.
ABOUT THE FLORIDA PORTS COUNCIL:
The Florida Ports Council (FPC), is a Florida nonprofit corporation that serves as the professional association for Florida's 16 public seaports and their management. FPC is governed by a Board of Directors comprised of the 16 port directors with staff support located in Tallahassee. We provide leadership through a collective voice in the areas of state and federal advocacy, data and research, and marketing and communication.